Coaching around the Campfire
In 2018, I was sitting around the campfire talking with another woman about self-acceptance and awareness and even our core wounds. It's during that camping weekend, The Rebels Den was born with coaching around the campfire in mind.
There's something that happens when you are in the wilderness, surrounded by people ready to reconnect with themselves, disconnected from the hustle and bustle that's our life!
When you take a break, allowing nature to do the work, it can and will you bring back to life so you can fully step fully into who you are!
There's magic inside the fire when you stare into it that soothes your inner being.
There is so much to explore when you allow yourself to step away from your everyday life.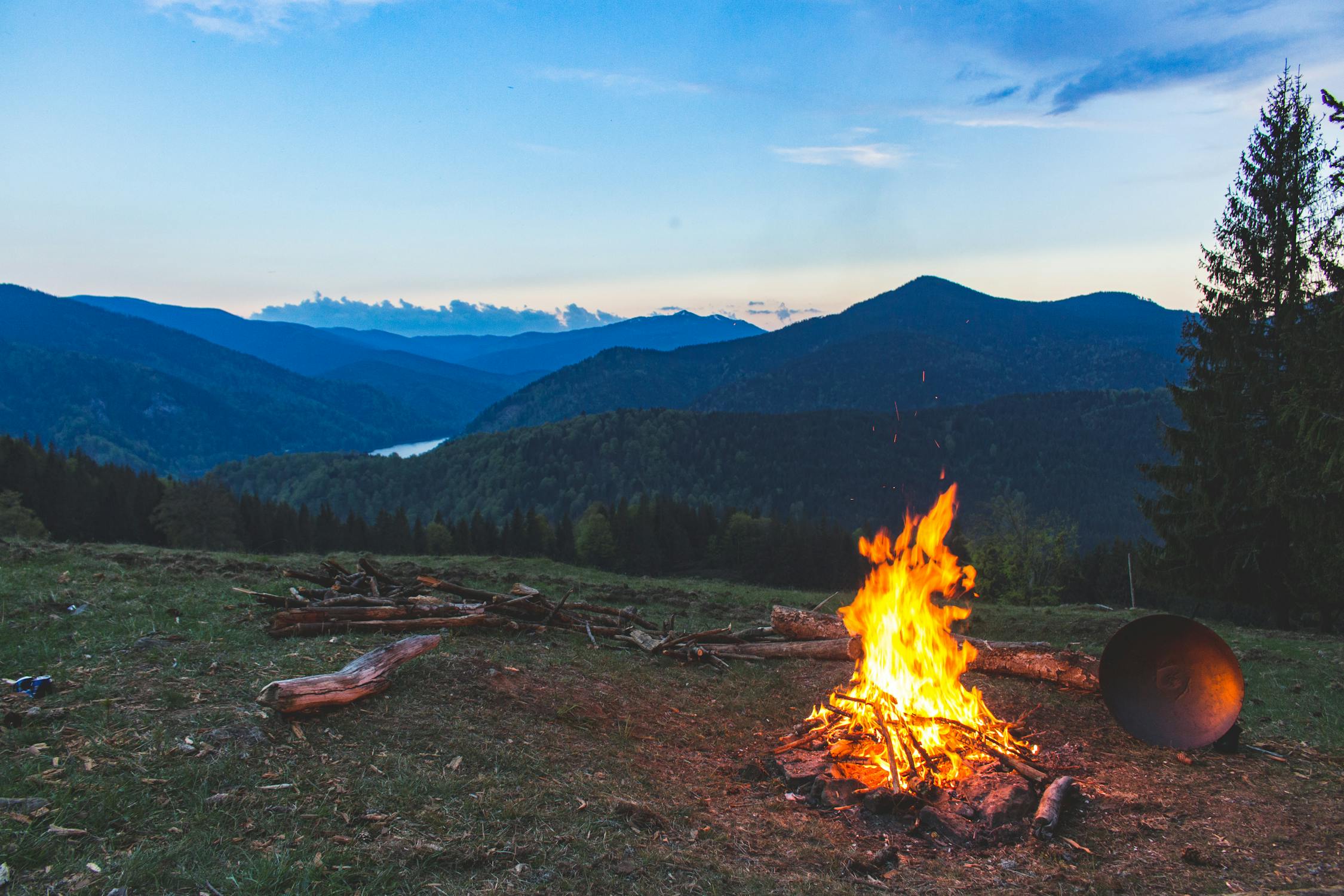 WELCOME TO THE 2022 VIRTUAL RETREAT
I know taking a weekend off can be challenging so I am bringing
Coaching around the Campfire
so you can join from the comfort of your home!
Here is what I know:
You have opens and dreams and wish for tomorrow to be different.
The thing however is that it requires you to take the steps for that to be true!
Every day you have a choice to have groundhog day and be frustrated that nothing changes or you can do something about it!
You're here because
You want support to help you shift and step out from how you used to do it and find a way that works for you to do things differently.
You know that on your own you'll continue to struggle.
You're done waiting for one day because you know you can't find it on the calendar.
You're ready for change with guidance from someone that understands the challenges you're up against!
INSIDE THE RETREAT, YOU…
Declutter the thoughts, beliefs, and behaviors holding you back
Get clear on your intentions which starts with this retreat
Develop a plan that supports you
Acknowledge what you will no longer tolerate
Connect and Network with like-minded people on a similar journey
And much more.
Coaching around the Campfire is a three-day experience to show you how to move powerfully toward your goals and map out a clear plan to reach them.
We will talk about all the things, like the excuses we make, trusting ourselves, tapping into our own inner wisdom, and so much more.
YOU HAVE TWO OPTIONS
Regular track

Three days of us together where we go declutter, get clear, develop and acknowledge what we want and don't want, and create a plan to make it happen.


VIP track

All of the above, PLUS a private 1:1 one-hour session with Petra and two weeks of email access for unlimited support.
Only 10 spots are available to keep it small and intimate and everyone gets the attention they deserve!
Sign up by November 23rd and get the Coaching Around the Campfire Box with goodies for the virtual retreat! I cannot guarantee on-time delivery if you sign up after November 23rd.
We start Friday, December 9, 2022, 3 pm - 8 pm EST
We'll acknowledge the bullshit excuses and what's getting in the way and learn to let go of them so you can start fresh and move forward with your dreams and goals.
Saturday, December 10, 2022, 11 am - 4 pm EST
We will get honest with ourselves about what we really want and plan how we make it happen.
Sunday, December 12, 2022, 12 pm - 5 pm EST
We kick off with a recap and address all of the what-ifs that undoubtedly come up and then it's back to planning and how you can stay on track.
HOW IT WORKS
As soon as you register, you will receive a welcome email and a reminder to block off the time.
We host all sessions on Zoom and you will have the recordings for life.
I, Petra, will be live with you and you can ask any questions or address any concerns throughout all three days.
If you miss part of a session, no worries. You have the recordings forever.
Who am I?
I am Petra - Artist, Author, and Rebel! I don't love labels but for human understanding, I realize they are necessary I share this with you because my favorite way to explain what I do is: "I do what I want". If I want to make art, I make art, I want to write a book, I write a book. I want to go for a hike, run, concert, or nap - that is what I do. I also love helping people and supporting them with their dreams, goals, and creative work.
For a long time, people told me that I couldn't have the cake and eat it too - meaning that I had to get a college degree, work a job until retirement and then wait for life to be over. All I knew though is that isn't how I wanted my life to be because it sounded lame. I didn't live through foster care and land in a new country to just allow my past to continuously control my life. And when my son was then diagnosed with a rare genetic disorder and faced death in the process of barely making it out of three liver transplant surgery, I knew I could no longer live life according to everyone else's rules and had to create my own.
And it all came to a head when I found myself unemployed from my therapy job and decided to go all in on my dreams. I started writing books, creating coloring books, making art and began coaching and consulting. When you work with me, you get someone who will hold space for you, share strategies that you can explore, and support you in designing your life the way you want.
SAMPLE SCHEDULE
Friday, December 9, 2022, 3 pm - 8 pm EST
Introductions, Intention setting through art, and a discussion about the excuses we make!
Saturday, December 10, 2022, 11 am - 4 pm EST
11 am - Opening Circle + Intention setting through art
11:30 am Honesty Hour
12:30 pm Break
1 pm Q & A and Check-In with Petra
2 pm Planning Session
3:30 Closing Circle
Sunday, December 12, 2022, 12 pm - 5 pm EST
12 pm - Opening Circle + Intention Setting through art
12:30 pm Addressing all the what-ifs
2 pm Declare and Commit
3:30 pm Break
4 pm Q & A and Check-In with Petra
4:30 Closing Celebration