Coaching around the Campfire
In 2018, I was sitting around the campfire talking with another woman about self-acceptance and awareness and even our core wounds. It's during that camping weekend, The Rebels Den was born with coaching around the campfire in mind.
There's something that happens when you are in the wilderness, surrounded by people ready to reconnect with themselves, disconnected from the hustle and bustle that's our life!
When you take a break, allowing nature to do the work, it can and will you bring back to life so you can fully step fully into who you are!
There's magic inside the fire when you stare into it that soothes your inner being.
There is so much to explore when you allow yourself to step away from your everyday life.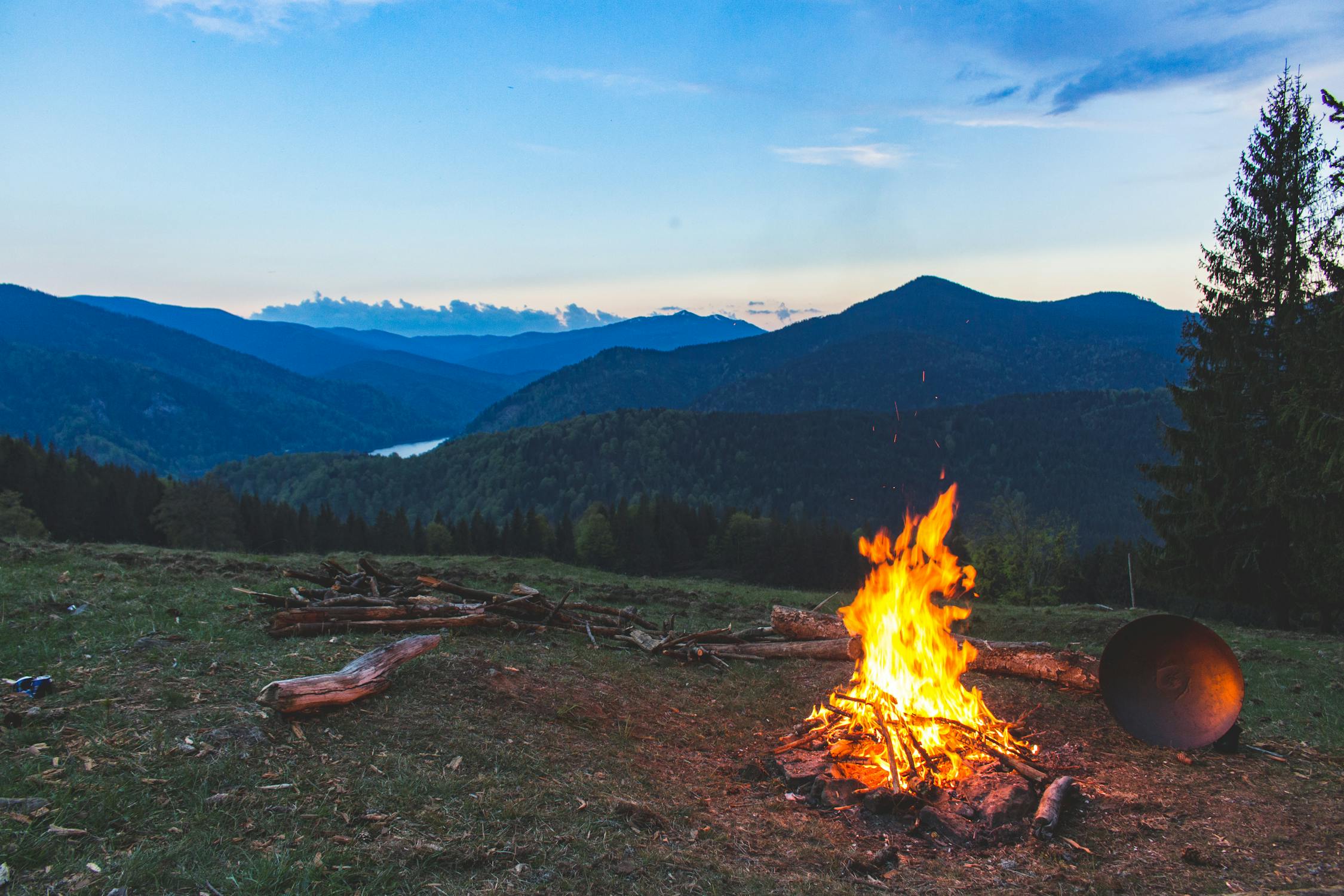 Your weekend can look like this
Spend time staring into a campfire while enjoying freshly prepped meals
Take time to BE YOU and take up space so you can get centered
Break your routine to get a new perspective on what is important to you
Spend time outdoors and on the trails taking in the beauty and shedding the shoulds
Enjoy the serenity and connect with like-minded people
I know taking a weekend off can be challenging
There is always so much to do, a home to clean, getting things ready for school, a business to run, a job to prep for but it sounds incredible to run away for the weekend.
Coaching around the Campfire
Is a weekend retreat for creatives and rebels who want to slow down and take some time for themselves. It's for amazing people who want to connect and get a coaching conversation that is holding space for you exactly where you are!

What You're Getting ...
Two nights of camping in Virginia, including all meals and snacks.
The opportunity to take hikes on mountain trails or just gaze at the star-filled night sky all while enjoying the sounds of the wild.
Amazing campfire conversation circles led by Petra Monaco where you can plan out big ideas and work through stuck thinking and overwhelm.
1:1 Coaching Conversation with Petra to diver even deeper
Details
Camping will be from Friday until Sunday in Central Virginia - somewhere between Charlottesville and Roanoke!
All meals and drinks are included as well as snacks - there'll be a form to fill out about preferences - we'll prepare and eat together!
A tent will be provided so that is one less thing you don't have to worry about and all you need is yourself, a few clothes and ready for a good time.
Saturday will be a day of hiking and guided coaching and conversation circles. You can choose to stick around camp to read or head out to explore on your own.
Camping dates
June 16 - 18, 2023
There are only nine spots available so act fast … you don't want to miss this!
Schedule
Friday
3 PM - Check-in Welcome + settle in
5 PM - Welcome Coaching Circle
5 PM - Hors d'oeuvres
7 PM - Dinner, Drinks, Campfire Magic
Saturday
7 - 10 AM - Breakfast Available
Morning Coffee + 1:1 Coaching Conversations
9 - 10 AM - Coaching Circle
10 - 2 PM - Open Time: Hike / Bike / Adventure / Chill
2 - 4 PM - Quiet Time and 1:1 Coaching
6 PM: Dinner
Evening: Evening eating, refreshments, campfire sitting, bonding,
Sunday
7 - 10 AM - Breakfast Available
Morning Coffee + 1:1 Coaching Conversations
10 AM - Morning coaching + conversation circle
11 AM - Check out
FREQUENTLY ASKED QUESTIONS
What time does everything begin?
TBA as the location is not booked yet! There are options on the Blue Ridge Parkway as well as near Roanoke! Checkin is at 3 and the first coaching circle will kick off at 5 pm.
Can I come up on Saturday?
You can but note that the cost will not be pro-rated for the late arrival.
What kind of food will be served?
After securing your spot you'll be sent a detailed pre-camp questionnaire where you can list your needs. All non-alcoholic drinks are provided and you can BYOB.
Is the price all-inclusive?
Yes. The cost includes a camping spot, tents, meals, non-alcoholic beverages, activities, Coaching Conversations, and 1:1 sessions.
What are the accommodations?
You will need to bring your basic necessities. I will provide a full list of suggestions!
Is transportation included?
No. you are responsible for getting to/from the camp, though you can reach out to me directly if you need help coordinating a carpool or co-travel with others.
What do I need to bring?
Comfy clothes, sturdy shoes. Depending on the weather you might want to bring wet-weather gear as we'll still try to go hiking even if it's raining.
Cancellation and refund policies
In honor of everyone helping to create your Coaching + Camping experience, once you sign up, there are no refunds. You can submit a request to apply it to 1:1 coaching or one of my memberships with me instead but you will NOT receive a refund. Payment is an indication that you understand and agree with these terms.